My name's Pierangelo Sassi and I'm a translator.
I specialise in what might be deemed "niche" language combinations: I translate from Dutch/Flemish, Swedish, Norwegian and Danish into Italian and I supervise translations from Italian into Dutch, Swedish, Norwegian and Danish.
Law firms, notaries, accountants, insurance companies, businesses in a range of fields and members of the general public all turn to me for assistance with written correspondence with Benelux countries and Scandinavia.
I know how important high standards and short turnaround times are for you.
The work that I do for you is likely to be part of a bigger project that you want to bring to a successful conclusion as quickly and smoothly as possible. Hence the need for a reliable partner who's always there when you need him.
You can count on the expertise that I've built up in almost 20 years as a specialist translator. I'll take charge of your projects myself and vouch for their quality. There are no hitches when you communicate with me. I cut out the middle man and always answer emails promptly. You'll soon see that working with me is a pleasant experience and together we'll build a trusting relationship.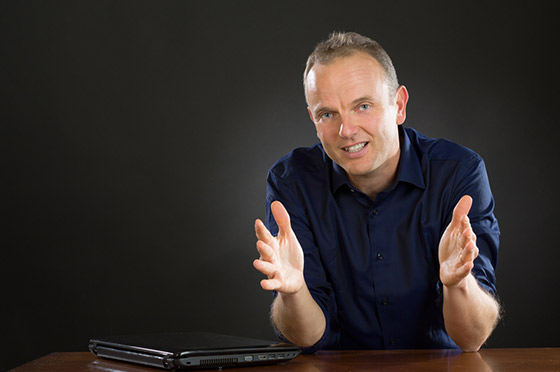 I have helped my clients to do the following things:
Law
Follow and take part in pending proceedings in Dutch, Swedish, Danish and Norwegian courts

Have sworn documents translated so that they can be filed with the clerks of the competent Italian courts

Institute proceedings in foreign courts by translating writs
Insurance
Make successful insurance claims and receive payments thanks to translations of legal and medical documents

Have documents from other countries translated into Italian for filing
Technical matters
Have data sheets for products and/or equipment translated for the target markets

Have e-commerce technical specifications translated into the languages of the target markets
Real estate
Have sale contracts and tenancy agreements for properties in other countries translated into Italian and sworn for filing

Have property reports translated as part of sale procedures
Business
Have financial statements, articles of association and certificates of incorporation translated into the target languages and sworn for filing with Chambers of Commerce

Have documents for calls for tenders translated into Italian
Vehicle documents
Have registration certificates of foreign vehicles and/or boats translated and sworn so that they can be registered in Italy
Customs
Take part in customs cases in which they have an interest
Overall my experience was very good. I needed a large number tax documents translated from Norwegian into Italian over a weekend, and they arrived on time and were well done. He also was very friendly, professional and forthcoming. Would recommend.

Ho collaborato con il sig. Pierangelo Sassi durante l'anno 2016 relativamente a una pratica di svincolo di un conto corrente estero acceso presso la banca belga Europabank intestato ad un defunto residente in Italia. Per tale pratica occorreva la traduzione dalla lingua fiamminga verso l'italiano e viceversa di diversi documenti tra cui il testamento del defunto. Il sig. Pierangelo Sassi  si e' dimostrato serio e responsabile, professionalmente ben preparato,  ottenendo lo svincolo del conto in tempi assai brevi. Assolutamente consigliato.

Pierangelo assisted me with the translation from Swedish to Italian of my company's registration documents and articles of association. The whole project was handled professionally, delivered on-time, and as promised.

Worked with speed and efficiency and was immediately available at short notice. Just the sort of translator we need.

Pierangelo delivers quality work and on time! It is a pleasure to work with him.

We absolutely love working with Pierangelo. He is an excellent translator and a very nice person. Most recommendable!
GIVE ME A CALL, SEND ME AN EMAIL OR CONTACT ME ON SOCIAL MEDIA
SEND ME AN E-MAIL!
The cost of a translation varies depending on a number of factors. In order to provide you with a price quote and delivery deadline, I need to see the text to be translated. All documents received are handled with the utmost confidentiality.